Apartments for sale in Marbella
60 apartments for sale in Marbella.
Apartment with panoramic views in Altos de Los Monteros
Apartment with panoramic views of the coast in Altos de Los Monteros, Marbella, a residential complex with 24h security, two community pools, an indoor pool, Jacuzzi with views, a SPA, sauna and gym just 7 km from Marbella town.The ground floor apartment consists of living room with an open plan …
LP592
3 bedrooms
3 bathrooms
187 m² built
Apartment with views in La Quinta Golf, Benahavis
Bright apartment with south-east orientation overlooking the mountain and La Quinta golf. Los Arcos de la Quinta is a gated complex located near the Westin La Quinta hotel and the 27 holes golf course, at about 5 min by car from San Pedro de Alcántara and 10 min from Puerto Banús. Located on a …
LP590
3 bedrooms
2 bathrooms
136 m² built
Spacious apartment in Las Alamandas, Nueva Andalucia
Luxurious two bedroom apartment located in Las Alamandas, Marbella, facing south. Las Alamandas is an exclusive gated community of apartments in Nueva Andalucia with 24h security bordering Las Brisas and Los Naranjos golf course, with excellent construction qualities. There are several swimming …
LP582
2 bedrooms
2 bathrooms
142 m² built
60 m² terrace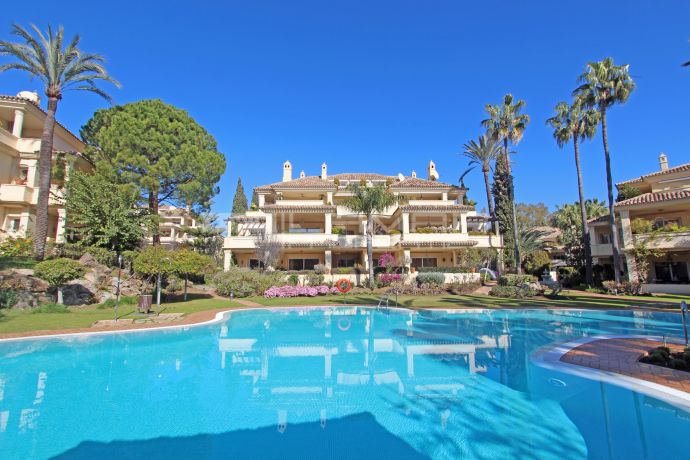 Renovated apartment in Aloha, Nueva Andalucia
Fully renovated and elevated garden apartment located in the area of Aloha, Nueva Andalucia, with spectacular views of Aloha Golf and La Concha. Azahara is a gated and consolidated community just a few minutes walk from supermarkets and restaurants. Puerto Banús is about 15/20 min. walking.It …
LP578
2 bedrooms
2 bathrooms
97 m² built
16 m² terrace
2nd line beach apartment in Marbella Centre
For sale attractive one bedroom apartment 2nd line of the beach facing the leisure marina of Marbella and the Constitution park. It is located in one of the best buildings in the center of Marbella, due to its construction quality, its proximity to the beach and the beach promenade, all kind of …
LP569C
1 bedroom
1 bathroom
80 m² built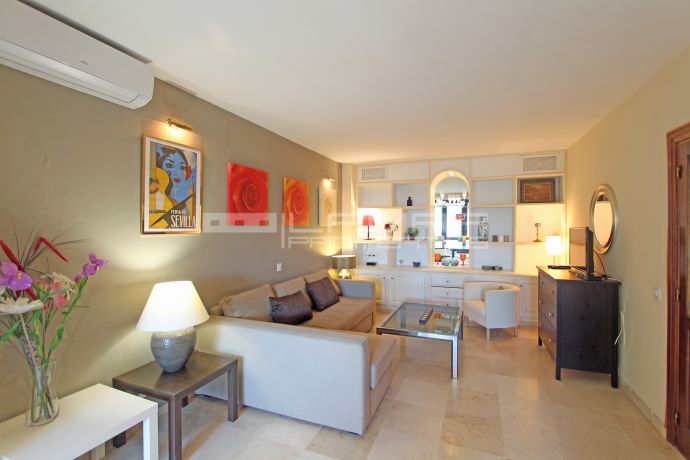 Penthouse with frontal sea views in Torre Real, marbella
For sale large duplex penthouse with frontal sea views in Torre Real, east of Marbella. This exclusive community located within the area of Los Monteros and Río Real, is 5 min walk from the beach and the golf course. Torre Real is a gated and consolidated development with security and surveillance ...
LP556
4 bedrooms
3 bathrooms
251 m² built
47 m² terrace
Renovated penthouse in Puerto Banus with spetacular views
Exclusive penthouse in Puerto Banús with fabulous views of the marina and La Concha. This recently renovated apartment with a modern design and wooden floors is in the best area of the port, for being a more private one, and has at its doorsteps all kind of boutiques, restaurants, as well as the …
LP551C
3 bedrooms
3 bathrooms
198 m² built
32 m² terrace
3 bedroom penthouse in Four Seasons Flamingos - Benahavis
Spacious duplex penthouse with sea views located in the exclusive development of Los Flamingos with three golf courses and 24 hour security. Four Seasons Flamingos is a gated community and has two swimming pools, one being heated. The nearest beach is 5 min by car, as well as supermarkets and …
LP544
3 bedrooms
3 bathrooms
200 m² built
100 m² terrace
Apartment near the beach and Puerto Banus
Great apartment located in Rio Verde Playa, on Marbella's Golden Mile. Thanks to the suspension bridge that joins the two banks of the river the apartment is about 5 min. walk to Puerto Banús, shops and restaurants. The beach and the pedestrian maritime promenade that connects Marbella with Puerto ...
LP536
1 bedroom
1 bathroom
54 m² built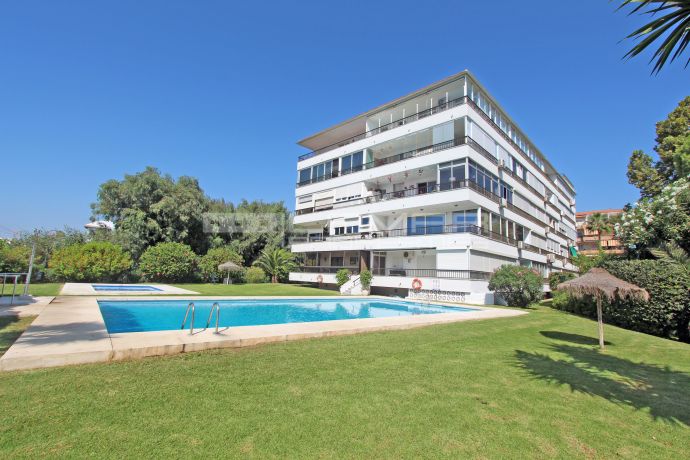 Rio Real Playa, beachfront apartment sale in Marbella
Very large beachfront apartment for sale in Rio Real Playa near the wellknown Trocadero Arena beach club. This is a community of owners consolidated next to the golf course of Rio Real, in the area of ​​Los Monteros. This spacious 5 bedroom apartment has magnificent views to the sea and the …
LP532
5 bedrooms
4 bathrooms
302 m² built
66 m² terrace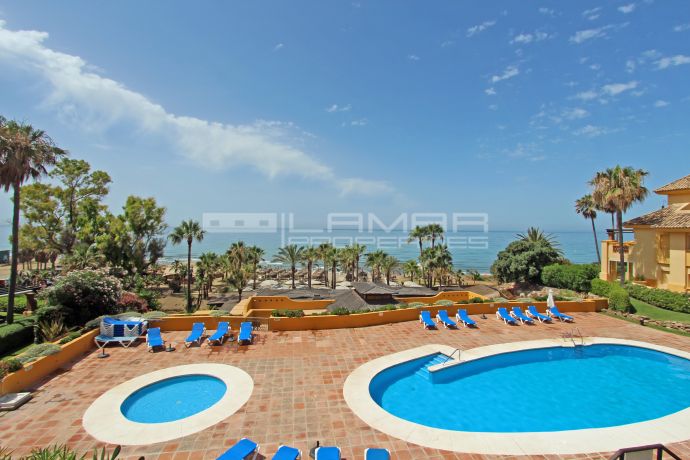 Frontline beach in Los Granados Puerto Banus
Frontline beach apartment with private pool with sea views in Puerto Banus, in the prestigious community Los Granados. Los Granados is an exclusive and consolidated gated community with 24 hour security at a short walk of the marina of Puerto Banus where you will find all kind of shops, ...
LP525C
3 bedrooms
3 bathrooms
172 m² built
160 m² terrace
New penthouse for sale on Marbella Golden Mile
New and contemporary development completely finished on Marbella's Golden Mile. This new complex with a modern design consists of 8 luxurious apartments, spacious and with lots of light, each has its own heated and salt water pool, offering a new concept of home in Marbella. The apartments have a …
LP523
3 bedrooms
3 bathrooms
160 m² built
162 m² terrace