Apartments for sale in Marbella East
7 apartments for sale in Marbella East.
Apartment for sale with sea views in Torre Real, Marbella
For sale spacious apartment with sea views a short walk from the beach in Torre Real, Marbella. Torre Real is a gated and consolidated community near Río Real golf course that has 40,000 sqm of gardens. It is very well connected with the main road and the highway, with the center of Marbella at 5 …
LP557C
3 bedrooms
2 bathrooms
198 m² built
32 m² terrace
2 bedroom apartment in Rio Real Golf - Marbella
Spacious 2 bedroom apartment located in the golf valley of Río Real, Los Monteros. The clubhouse as well as the beach are about 5 min walk away. Marbella center and shopping centers about 5 min drive. The community with surveillance by cameras offers manicured sub-tropical gardens and 3 swimming …
LP543
2 bedrooms
2 bathrooms
142 m² built
56 m² terrace
Rio Real Playa, beachfront apartment sale in Marbella
Very large beachfront apartment for sale in Rio Real Playa near the wellknown Trocadero Arena beach club. This is a community of owners consolidated next to the golf course of Rio Real, in the area of ​​Los Monteros. This spacious 5 bedroom apartment has magnificent views to the sea and the …
LP532
5 bedrooms
4 bathrooms
302 m² built
66 m² terrace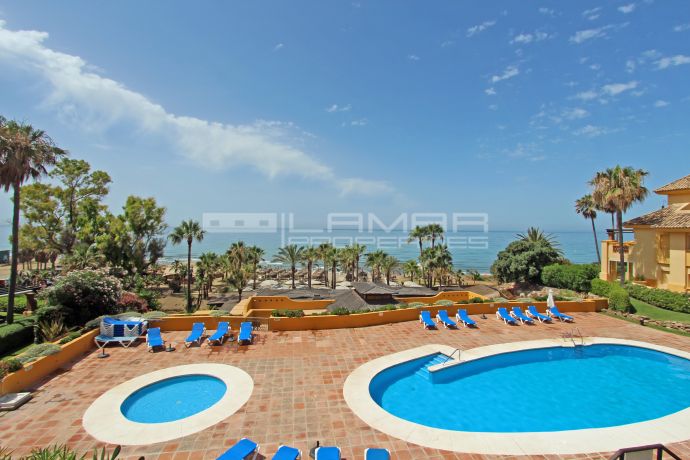 Apartment on Rio Real Golf very near to the beach
Bright apartment situated in Rio Real Golf with views to the golf course and surrounded by lots of vegetation and pine trees, at 3 min walking distance to the beach. The community offers a well kept garden and a swimming pool. Marbella town and La Cañada commercial centre are at a 5 min drive. The ...
LP502C
2 bedrooms
2 bathrooms
108 m² built
32 m² terrace
Modern design apartments complex project for sale in Marbella
New Development off plan for sale in Marbella, area of Cabopino. This is a project with a modern and luxurious design. The plot is situated in a privileged location overlooking the marina and golf course of Cabopino. The apartments are arranged around well kept communal areas maximizing the views. ...
LP339
2 bedrooms
2 bathrooms
100 m² built
36 m² terrace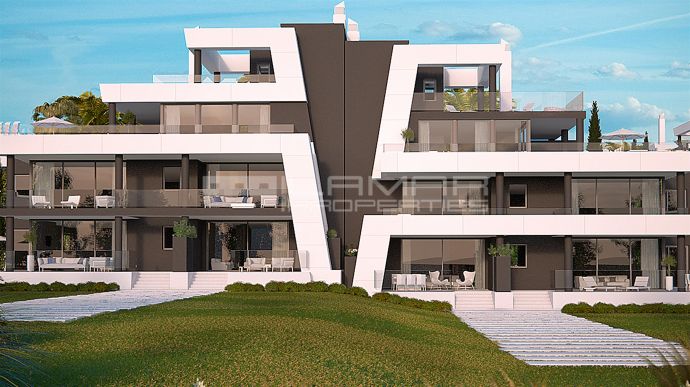 Modern design apartments & penthouses project for sale in Marbella
New Development off plan for sale in Marbella, area of Cabopino. This is a project with a modern and luxurious design. The plot is situated in a privileged location overlooking the marina and golf course of Cabopino. The apartments are distributed around well kept communal areas maximizing the …
LP340
2 bedrooms
2 bathrooms
101 m² built
47 m² terrace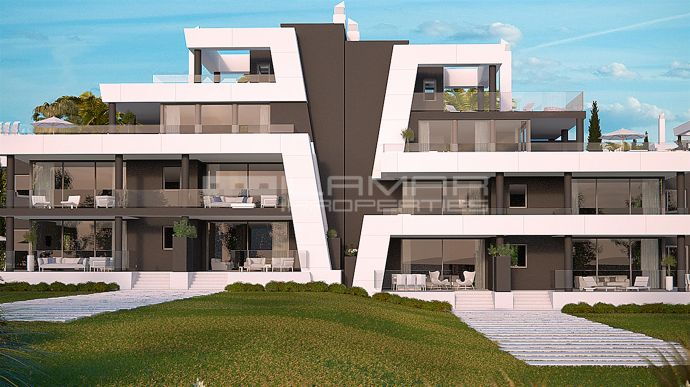 Luxury beach front apartment in Los Monteros - Marbella
Luxurious 2 and 3 bedrooms apartments for sale on the beach in La Reserva de Los Monteros, Marbella, near the 5* hotel Los Monteros and beach club La Cabane. La Morera is one of most sought after water front complex of apartments and penthouses right on one of Marbella's best beaches. It is gated …
LP317
2 bedrooms
2 bathrooms
211 m² built
75 m² terrace